I love a beauty product. There, I've said it.
Those that know me will find that not much of a surprise, but I was recently teaching a corporate awareness course and when we get on to the Dress & Appearance module, I asked the men present how many of them used male beauty products. Initially no one raised their hand… and then, half the room did. These were quite blokey blokes, too, I should add. The sort of men who know the off-side rule: I, on the other hand, do not. They were fascinated with what products they should use and whilst I am no clinical expert, I am keenly interested.
Obviously all skin types are different. I have what is referred to as 'combination skin', which is sugarcoating for 'normalish but a bit oily at times'. This got me thinking… looking after yourself is not a sin. It's 2012 now and whilst a lot of men are getting a lot more interested in grooming there are still someone who have slightly prehistoric attitudes. And so, in a mission to demystify the whole thing, here are the products I use and why I like them.
Alpecin C1 Caffeine Shampoo
I do have a slight hang-up about my hair and the speed in which it's disappearing. Baldness is hereditary on both sides of my family so I stand no chance. But due to my eye-shaped head I will look even more like a an egg if it all fell out so in probably vain hope I use Alpecin C1 Caffeine Shampoo, which thickens and strengthens hair. After a few weeks of using this I could feel what hairs are left feeling a little heavier and more substantial, which is excellent.
Places to buy (UK): Most big supermarkets or Boots
Bed Head Sugar Dust
Like with a lot of products I chop and change frequently and I have never really been satisfied with any particular hair product. The one I am using at the moment is by Bed Head, 'Sugar Dust'. It looks like dandruff when you shake it on to your head but it's not. You shake, and then run your hands through and it styles and gives volume to the hair. I then finish off with hairspray (John Frieda Sheer Blonde, before you ask) if I want extra hold.
Places to buy (UK): Good hair salons
Taylor of Old Bond Street Sensitive Skin Shaving Cream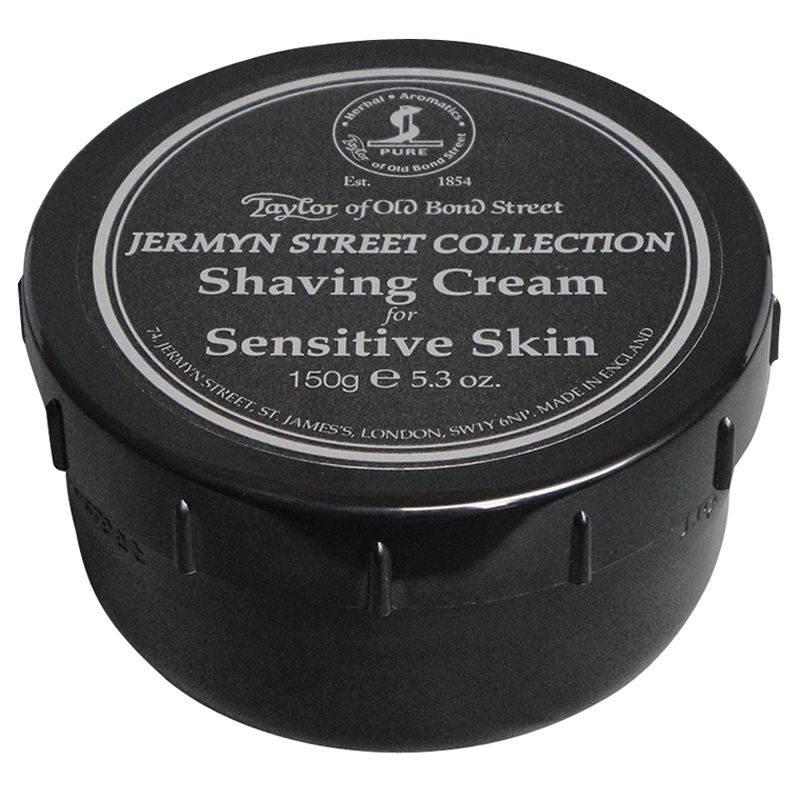 Shaving is a bore but a necessity as I can't stand stubble on me – or many others, to be frank. Taylor of Old Bond Street are the discerning choice for products and I use their shaving cream, which requires a badger brush to apply to the skin (the point of the brush is to get the cream evenly spread on the skin).
Places to buy (UK): Taylor of Old Bond Street on Jermyn Street, London – some John Lewis stores, or online
Clinique Even Better Eyes
This is a new product for me and one that seems to be working wonders. I have begun to get dark circles underneath my eyes and so this new product (which is being advertised on TV and on billboards at the moment) is helping. Over the course of two weeks you notice a 50% difference at least in circles – the same effect as if you had laser surgery. It does work on a daily basis too as it has light reflecting particles in which help the appearance of tired eyes.
Places to buy (UK): anywhere with a Clinique concession (Boots, John Lewis, House of Fraser, etc)
L'Oreal Nude Magique BB Cream
How this marvellous product works I don't know but my colleague introduced me to this in the summer and if I had to pick only one product to keep, it'd be this. The cream is white in colour with tiny granules in. It goes on the face (all over) and basically gives your face similar benefits to make-up foundation… but without looking like you're wearing foundation. It evens out skin texture and, according to the bottle, gives you a 'fresh dewy glow' – which it certainly does.
Places to buy (UK): anywhere with a L'Oreal counter (Boots, Superdrug etc)
Laura Mercier Flawless Skin Face Polish
I use this in the shower as an exfoliant twice a week and it does really polish your face after a while.
Places to buy (UK): slightly trickier to get hold of but anywhere that does the full-range of Laura Mercier producers (Harvey Nichols, some John Lewis stores, Space NK Apothecary)
Esencia by Loewe 
After my ritual is over (and sadly looking after your face does take time) I finish off with a squirt of aftershave (one squirt for daytime, and two for evenings). Loewe (pronounced lo-ay-ver… it's Spanish) do a lovely one which has now replaced Polo Ralph Lauren Green as my favourite aftershave.
Places to buy (UK): Selfridges, London or online
So there you have it. My favourite products. I should just say I use a couple more – but I will save those for a future post if this gets well received. I should just add that not all the above ones are just for men – they are unisex.
What products do you use? Care to share, men?